Mold Removal
Have you found mold on your property and need it removed quickly, and professionally?  SpreadX provides certified, trusted, eco-friendly mold removal, and remediation.  SpreadX has years of experience, and uses industry best practices to remove all your commercial and residential mold issues.
Book Now
Improve Your Health
Mold has been scientifically proven to have adverse effects on people's health.  It can result in allergies, respiratory issues, skin problems, heart abnormalities, and changes in mood.  Many times people don't know that it's mold.  However, if there was a recent flood, or water damage, there is a good chance that it is to blame.  Our specialists react fast, and use the latest, greatest techniques to remove your property of mold.  Now, you can return to a sense of well being with SpreadX.
Following CDC Guidelines
There are certain standards that all responsible companies need to uphold to.  The latest CDC guidelines make sure it's done right.
Preventing Future Problems
We track exactly where the mold has spread to, so we can contain it.  We then remove, and disinfect the mold contaminated areas.
Keeping Your Loved One's Safe
Everyone is effected by mold differently.  It could not be a big deal for now, however, times change.  It's better safe than sorry.
Protect Your Property
Mold can cause saggy floors, weaken structures, and cause problems with the foundation.  This damages your investments value, and, could cause serious harm to people.  If a potential buyer was to inspect the house, and learn of an untreated flood, you greatly reduce your chances of selling the property for the value it deserves.  Let's say you're renting housing or apartments, what does it do to your reputation in a competitive market if your property is found to have a mold issue that wasn't fixed.  Will tenants rent from you?
If you catch mold early, you won't have nearly as many issues.  It will also cost significantly less to remediate mold before it becomes a structural problem.  Imagine the difference between tearing out a few floor boards, or tearing out a whole section of foundation.  Pretty significant, no?  By catching, and remediating it early, you save your property from a significant loss in value.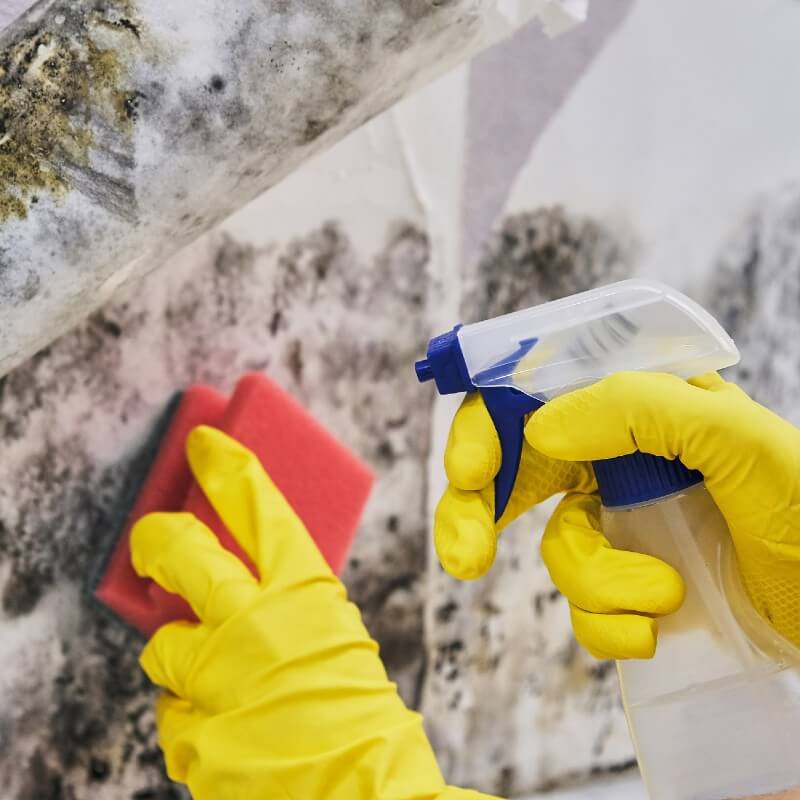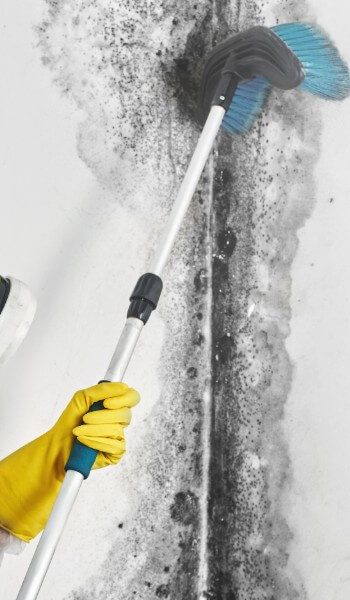 The Best Experience
SpreadX is certified, insured, and has years of experience.  We follow CDC and EPA guidelines to remove dangerous mold from your property, and restore indoor air quality.  Our customer service is unmatched.  All of our employees are highly trained, and have been remediating mold for years.  Here are some of our certifications:
NAERMC Certified Green Mold Remediation Contractor

OSHA Construction Safety and Health certification
NAERMC Certified Mold Hygienist
NAERMC Certified  Remediation Technologist
NAERMC Certified Green Indoor Air Quality Specialist
NAERMC Certified Green Chemical Free Decontamination Contractor
Certified
We are legally certified by the best in the business.  We have an emphasis on green cleaning as well, so your health is important.
Best Equipment
We use the best equipment in the industry, including HEPA vacuums, foggers, air scrubbers, fumigation, and dry icing, to remove mold.
Insured
We are totally insured so you don't have to worry about permanent damage being done to your property.  Rest easy.
Best Customer Service
Our whole team is highly trained in order to provide prompt, and knowledgeable service.
Expert Technicians
Our technicians are highly trained, and are incredibly knowledable about all aspects of mold removal. 
Complete Follow Up
We follow up with our clients to make sure all is addressed, and your are. questions answered.
Years of Experience
In order to have the certifications we have, you need years of experience.  Proof is in the certifications.
Easy Booking
We make booking a mold inspection easy so you can spend your time on things that are important to you.
EPA & CDC Approved
We follow the guidelines of the CDC and the EPA to make sure mold is removed to code, with integrity. 
(833) 777-3239
Book an Inspection or Request a Custom Quote Today
Frequently Asked Questions
How Dangerous Is Mold To My Health?
While mold is a common occurrence in the natural world, inhabiting the air around us at all times, sometimes it can get out of control.  In these circumstances, people with compromised immune systems can experience reactions to the mold around them, which may include respiratory or inflammatory issues.
If you are experiencing any of these issues, it's a good idea to talk to a medical professional in order to determine how severe the symptoms are.  If they determine that the cause is mold, it's time to either move, or hire a mold removal expert to fix the problems.  Mold removal experts will use top of the line equipment, and best practices to improve your environment, and health.
Is It Possible To Remove All Mold?
Mold is a persistent part of life, anywhere in the world.  It is arguably necessary for many functions of nature.  Therefore, no, it's not possible to remove all mold from an environment.  However, mold can reach growth sizes that are magnitudes higher than what is acceptable for a healthy environment.  It is a mold removers job to get mold back to a level that is standard for a normal dwelling, not to get rid of all of it, since that's impossible.
SpreadX makes sure to follow all CDC and EPA guidelines so that the mold on property can be returned to a level that is safe for all its inhabitants.  We use state of the art technology, and have extensive certification to make sure that this happens.  So if mold is out of control, get ahold of SpreadX, your trusted, certified mold removal experts.
Can't I Just Paint Over The Mold To Remove It?
Absolutely not.  Mold does not work like that.  Even though you may remove the site of mold, and prevent less spores from entering your environment, mold will still creep deeper into the foundation of whatever it is infesting.  It will weaken the structure of whatever it's on from the inside out, which presents a whole set of new problems.
If you go this route know that you may not see the mold, or smell the mold for a while.  Inevitably, though, it will start growing on the outside of that paint.  Additonally, one day, that structure could crack, and worse collapse, sending mold spores everywhere.  This will cost you way more time and money than if you were to simply hire a mold removal expert.  It could also lead to serious injury, and more health problems.  
How Does Mold Grow?
Mold is already naturally present in most homes as a product of the environment.  However, when certain factors are introduced, this mold goes from a normal level, to a dangerous level relatively quickly.  There are many different types of mold. As a whole, they can grow on most surfaces, not limited to wood, ceiling tiles, baseboards, wallpaper, paints, carpets, sheet rock, insulation, and more.
When excessive moisture and a medium for the mold to feed on is introduced to the environment, mold starts prospering.  This can be caused something as simple as a sink overflowing with food particles still in the drain, or your hot water heater exploding.  There are different categories of mold growth, each with different approaches.  SpreadX is certified to handle these situations. 
Why Go With SpreadX For Mold Removal?
We have years of experience.  This experience has allowed us to become certified in the best practices necessary to return your property back to a healthy level of mold.  Our certifications include one's from the NAERMC, as well as OSHA.  We adhere to the strictest EPA and CDC guidelines to make sure that the process is as environmentally friendly, and safe as possible.
Additionally, we are covered by the most compressive insurance, so if anything was to happen outside the scope of mold removal, it would be covered.  We also consistently retrain our people in the best industry practices.  Our booking process is easy, and painless.  We have exceptional customer service, and communicate throughout the mold removal process.
What's The Process?
A mold infestation is no laughing matter.  It can cause some serious damage to your property and health.  Therefore, performing mold removal is a task best left to certified professionals with years of experience.   By following the guidelines laid out by the CDC, and the EPA, SpreadX promises that your property will be free of mold, and your indoor air quality will be restored to a healthy state.  
After identifying where the mold is, we seal off the area.  This makes sure that while working, spores don't spread to other areas.
We use air scrubbers, HEPA vacuums, dehumidifiers, fumigation, fogging, and additional hi-tech equipment to kill mold in its tracks.
We go over the entire mold removal process with the client, and prove to them that their property is healthy, and safe to inhabit.
Why Mold Removal?
Mold is dangerous to your property, and your health.  If untreated, it can cause saggy floors, deteriorate structures, and weaken support in buildings.  This reduces property value, and, worse case scenario can cause serious injury if there is a collapse.  Additionally, mold has been scientifically proven to weaken immune systems, and impact people's respiratory health.  
Keep in mind that mold is present almost everywhere.  It is a natural part of our environment.  However, when mold meets excess moisture, and a substance to feed on, such as an overflowing dishwasher, it can get out of control.  If this happens, it's best to take immediate steps so the mold doesn't spread.  Sometimes it gets out of control.  If so, SpreadX is here.