Mold Inspection
If you're worried about mold having a poor impact on your indoor air quality, think of getting a mold inspection.  SpreadX provides mold testing and mold assessment where it needs it the most.  SpreadX is a mold inspection company you can trust.  We are industry certified, with years of experience.
Book Now
Peace of Mind
If you start to get tired, depressed, sick, or have troubles breathing, you may wonder why.  If you experienced recent water damage, mold may be the primary culprit.  A mold inspection is a great way to know if it's mold causing these problems.  We will send a certified agent over as soon as possible to look for visible mold, sample the air, and give you a detailed report on its results.  You can rest easy knowing that mold is, or is not your main culprit, and get back to living life as normal.
Full Visual Inspection
We look for visible mold, and moisture on your property.  This gives us a good idea of where to start testing for mold.
Air Sampling
We do mold air sampling with industry standard equipment in order to figure out if elevated levels of mold exist on your property.
Detailed Reporting
We provide a detailed report of the mold assessment, and mold testing that shows our plan of attack to remove the mold.
Protect Your Investments
Mold can cause permanent damage to your property, lowering its value, and creating dangerous situations for its inhabitants.  Mold can weaken foundations, floor boards, and the overall structural integrity of a building if gone unchecked.  This can lead to a lower resale value, or even injury to its inhabitants.  Both of these will cost you.
Therefore, if you have had an incident that has increased moisture to an area, such as a flooding dishwasher, or a bursting pipe, it may be a good idea to hire a mold test before it gets out of hand.  Even if you see some mold, it may be a good idea to see if that mold is dangerous, or has spread to other places.  With SpreadX we use modern testing technology in order to determine what kind of mold it is, its concentration, and where it has spread.  We make assessments from this to determine what the best actions are to take in order to protect, you, your loved ones, and your assets from any sort of damage.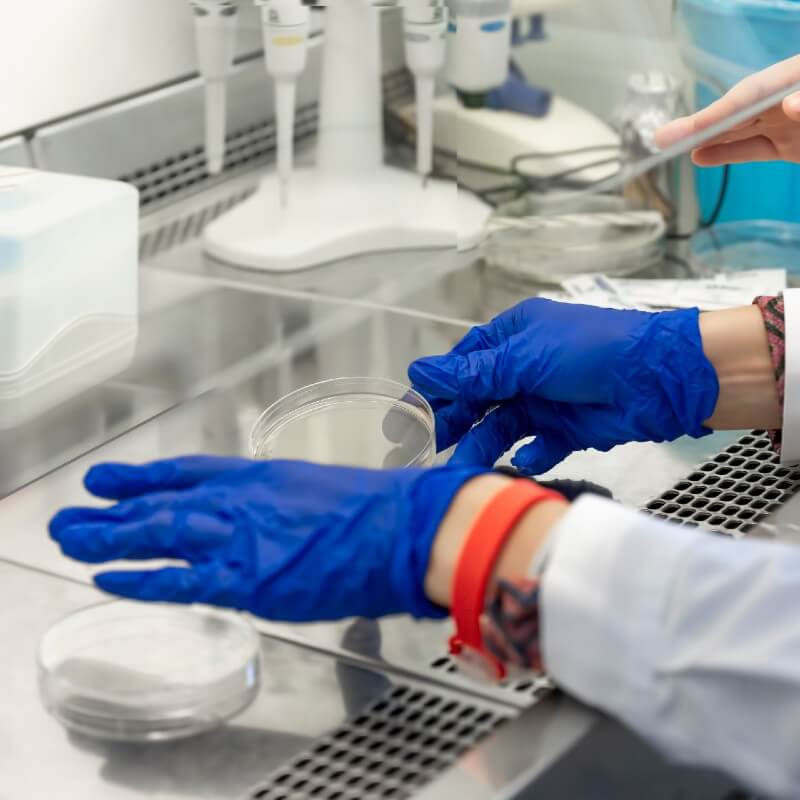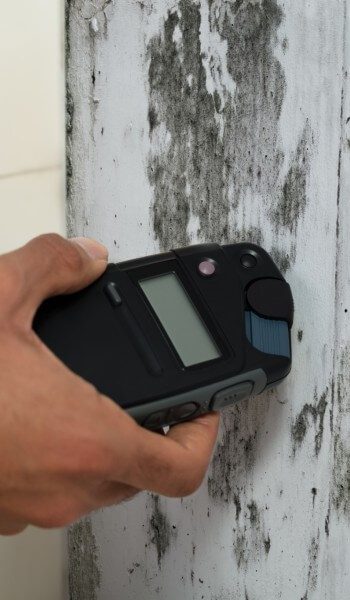 Experience You Can Trust
You are trusting us with your property, therefore we should be trustworthy.  We have went through the rigorous process of being fully certified by the best mold remediation organizations there are.  We follow CDC and EPA guidelines.  We are fully insured, and all of our employees go through training to update them on the latest, greatest methods for mold testing.  Our certifications include:
NAERMC Certified Green Mold Remediation Contractor

OSHA Construction Safety and Health certification
NAERMC Certified Mold Hygienist
NAERMC Certified  Remediation Technologist
NAERMC Certified Green Indoor Air Quality Specialist
NAERMC Certified Green Chemical Free Decontamination Contractor
Certified
We are legally certified by the best in the business.  We have an emphasis on green cleaning as well, so your health is important.
Trusted
All of our people are experienced and honorable so you know that the mold inspection will be a pleasant experience.
Insured
We are totally insured so you don't have to worry about permanent damage being done to your property.  Rest easy.
Best Customer Service
Our whole team is highly trained in not only mold inspections, but in how to listen to your needs.
Great Communication
We make sure that you know every step of the process along the way.  No guessing. You'll just know. 
Prompt Service
Mold doesn't wait, so why should we?  We send people out ASAP in order to start the mold inspection.
Lab Testing
All of our mold tests and mold assessments go to certified labs, so you will get the most accurate results.
Easy Booking
We make booking a mold inspection easy so you can spend your time on things that are important to you.
Eco-Freindly
We use the latest, EPA approved techniques in order to keep your indoor air quality clean.
(833) 777-3239
Book an Inspection or Request a Custom Quote Today
Frequently Asked Questions
Is Mold Dangerous for my property and health?
Research has shown that people who deal with allergies, asthma, or weakened immune systems have an increased risk of health problems from black mold.  This can include inflammatory and toxic reactions to the spores in the air.  People may also experience respiratory or immune problems.
Mold can also be dangerous to your property.  It can cause saggy floors, loose beams, weak walls, and a whole myriad of structural problems.  Not to mention the smell. All of these are bad for property value, and satisfaction.
How Do I Know if I Need Mold Remediation?
Visible mold can be an indicator that you have a more serious mold issue. If you smell a damp, musty odor, then you may also have mold.  However, sometimes you don't see it at all, as it hides in your walls, and you'll only be able to tell from allergic symptoms. 
You should hire a mold remediation expert to come in and do a mold assessment on your property, and use industry certified mold testing equipment to determine if you have mold or not.  We are more reliable than a home testing kit as we know what, and where to test, as well as how to read the results.   Therefore you don't have to worry about if you're doing it right. 
Is it Possible to Remove the Mold On My Own?
DIY mold remediation can increase airborne levels of mold by exponential amounts.  This can not only increase your mold problem, but also the effects on your health.  Mold remediation requires extensive certification and training to perform, and can if the correct processes are not followed, you put not only yourself, but others at risk.  If you were to do it yourself, you may void insurance as well. 
Some people believe you can just paint over mold and solve the issue, however, this does not work. It will not kill it. First you have to remove the mold, and dry the area before you can paint over it, and if you don't use a professional, you risk cross contamination. 
How Do I Know if the Mold is Remediated?
There are ways to know if the mold remediation was successful, and the risks to your health have been eliminated. All materials damaged by the mold have been removed, or cleaned appropriately, everything is dry, the smell is gone, and mold is no longer visible where it used to be. There will also be significantly reduced mold in mold assessments. 
It's best if you hire a professional to do this, as there are subtle details that ensure everything is up to standard. For instance, if you don't properly remove the materials, and don't know what visible mold specifically looks like, you risk another chance of an outbreak. 
Why Choose SpreadX for Mold Removal?
We are industry certified by the best in the business.  We follow EPA and OSHA guidelines.  We are fully insured.  We have years of experience. If you want your air quality to be improved, mold remediated, surfaces disinfected, mold tested, mold assessed, smells removed, then SpreadX is the choice.
We are experienced, honorable, accountable, customer service oriented, English speaking, local, and diligent in finding the source of mold, but also tracking it using advanced technology, and processes so we remove all of it from your home. We remove mold, and keep it maintained, and under control, so you don't have to worry.
What's the Process?
Doing mold testing and mold assessments is a delicate craft that requires extensive certification.  This is because one mistake can negatively impact the health of your indoor air quality.  Therefore, we use industry certified best practices in order to make sure that we assess your mold and indoor air quality concerns.  All of our employees have extensive training, and therefore avoid the mistakes that could negatively impact your health.
Why Mold Inspection?
Even if you see visible mold growth on your home, you never really know where it has spread, or the levels of mold that affects your indoor air quality.  You could have way higher elevated levels of mold than you initially assume.  You may even have dangerous black mold that requires you to do extensive mold removal, and mold remediation.
Since mold is generally caused by excess moisture, and flooding, unless you have the proper tools such as moisture meters, you may not know where it is.  It could be forming in puddles under your floor boards, and inside your walls.  With certified, industry standard equipment, we track down the source of the mold growth.